Welcome To Crypt Monkey Studios
Crypt Monkey Studios is a creator of fantasy, horror, and sci-fi role playing games and primer games. We also endeavor to provide much of the story for each of our game universes outside of the purchased materials. At Crypt Monkey Studios, you'll find rich and immersive worlds with easy to play systems that don't get in the way of gameplay.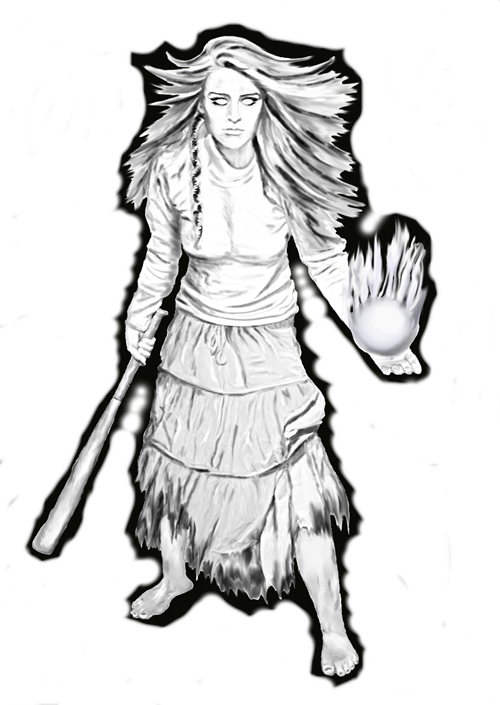 Primer Games
Our primer games are crafted to fill the time before your main event game starts on game night. Designed to entertain gamers that enjoy popular CCGs / TCGs and tabletop RPGs, primer games don't take a lot of time to play but still allow for creative / strategic playstyles. You can learn more about primer games
here
on our games site.
Role Playing Games – The Burst Game System
We are excited about being the first company to design primer games but as long as we are giving you the opening act, we also want to give you great main event games! This is where our role playing games come in.
The role playing universes we forge render stories and atmospheres unique to Crypt Monkey Studios. The engine that powers these worlds is both familiar and unique as well; The Burst Game System. Our Burst Game System gives players a D20 system that makes sense to experienced players and is easy to learn for new players. What makes this system stand apart are elements that create a more rich set of possible results for your character actions. And the great thing is, we add these additional possibilities without adding complexity!
Scraps
Another unique offering we provide is our Scraps. Scraps are what we call our serial storylines following various characters in each of our game worlds. Every game we build starts and ends with a story, even our primer games. At
CryptMonkeyGames.com
, you'll be able read Scraps for our games before development is complete and long after the games hit the shelves.
This Website
Most of the Crypt Monkey fun you'll find over at our
games site
but we have some treats here on our corporate site too. From here, you can read news about our company, learn about upcoming events we're attending, and find out about opportunities with our company. This is also a great place to contact us with your questions about our current and upcoming projects.
"We hope you enjoy our games and stories and really want to hear what you think and what you want us to do in the future. We look forward to entertaining you but also to involving you in the creative process."
Dawn Rucker
Crypt Monkey Studios President and Artist